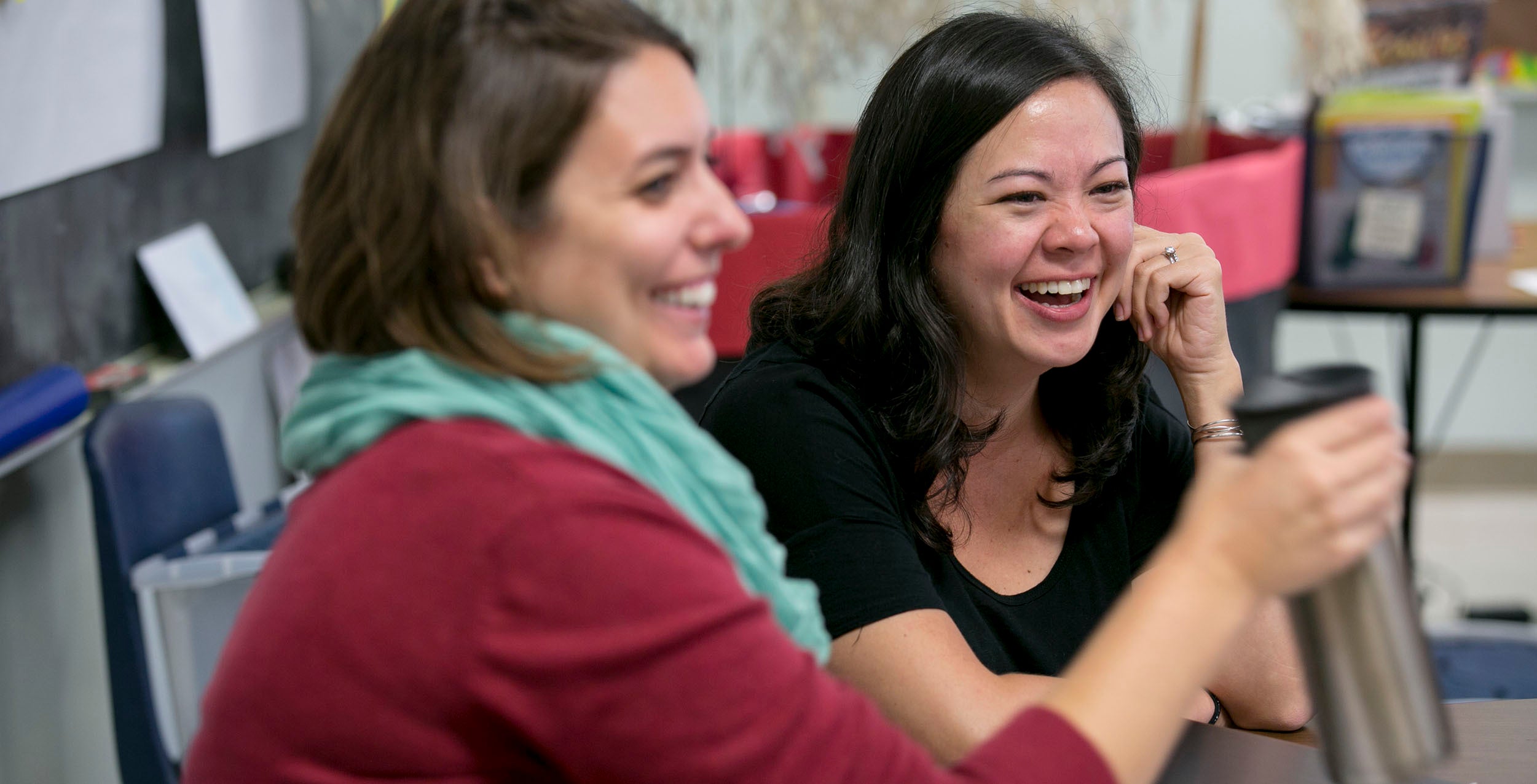 2022 ONRAMPS SUMMER SERIES
Summer is here and a time for celebration and renewal! If you are an active district partner, whether a school administrator, counselor, principal, assistant principal, or instructional support staff member, and interested in earning Continuing Professional Education credit hours while going behind-the-scenes with OnRamps, we hope you will join us for our new Summer Series. From June 23 through July 20, 2022, we will host high-impact, bite-sized learning sessions that pull back the curtain on our courses, show the depths of a high-quality student experience, and offer key strategies for continuity of instruction and learning during times of transition. Each session is one-hour long, and no pre-registration is required. The series will culminate in the OnRamps Summer Symposium for new partners, which you are welcome to join, as well. Explore the sessions below and stay tuned for additional details on email.
The OnRamps History and Rhetoric courses engage students in Team-Based Learning and Rhetorical Pedagogy as they acquire skills that serve them now and in multiple postsecondary experiences. What does the daily classroom experience look and feel like for your students and instructors? Learn about the student and Instructor experience and understand how you support students and teachers in a successful implementation in the first year and beyond.
Thursday, June 23, 10 - 11 AM CST or Thursday, July 14, 2 - 3 PM CST
Take a deep dive into how we encourage students in OnRamps College Algebra and Precalculus courses to unpack mathematical definitions and make logical arguments with their peers. Learn how you can support Instructors and students through this transformative experience where they are empowered to develop problem-solving skills alongside their teacher. In this session, we will also specifically address strategies for implementing these courses with success for the first time on a campus alongside parents, students, and instructional support staff.
Tuesday, June 28, 2 - 3 PM CST or Wednesday, July 13, 10 - 11 AM CST   
OnRamps provides a unique and authentic college experience for our students to prepare them for the demands of college and the workforce. In this session, we will walk through the OnRamps student experience. From registration to completion of the course, we will highlight how, by removing barriers, our students are able to engage in the college experience, develop the academic and social-emotional skills needed to succeed in college and beyond, and upon completion of an OnRamps course, show that they are truly college and career ready.
Wednesday, June 29, 10 - 11 AM CST or Tuesday, July 12, 10 - 11 AM CST or Tuesday, July 19, 2 - 3 PM CST
Throughout the year there are times of transition that can result in teachers unexpectedly being absent from the classroom—despite their best intentions and aims to be working with students. The OnRamps staff can partner with your campus teams to support and facilitate instructor transitions during these times. As we look forward, join us to discuss the role of the teacher and how we navigate short- and long-term transitions to provide a sustained student learning experience and leave a positive impact on student outcomes.
Thursday, June 30, 2 - 3 PM CST or Wednesday, July 20, 10 - 11 AM CST