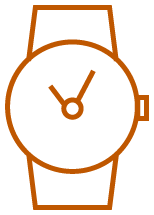 THE UNITED STATES, 1492-1865
THE UNITED STATES SINCE 1865
In these two sequential courses, students explore the scope and depth of the American experience. Students engage with course material both independently and collaboratively to develop critical thinking skills, analyze evidence-based historical narratives, and conduct archival research. Each unit consists of primary and secondary sources that challenge students to uncover the complexities within historical study.
History 315K surveys America from the colonial beginnings through the Civil War, and History 315L explores the post-Civil War era through the beginning of the 21st century.
AMERICAN IDENTITIES
What it means to be American has been shaped and reimagined by the various experiences of individuals and groups throughout the nation's history.
LABOR AND TECHNOLOGY
The history of American labor is closely bound to the emergence of new technologies, industries, and machines.
REFORM AND RENEWAL
The phrase "in order to form a more perfect union" appears in the very first sentence of the American Constitution. This spirit of reform is continually invoked throughout American history to echo the original vision of America and its ideals through various reform movements.
SELF AND SOCIETY
An evolving democracy reflects the shared interests of community and nation as historical moments shift the balance between individual freedoms and broader societal needs.
AMERICA AND THE WORLD
America's role and influence in the colonial beginnings were on the periphery and have evolved to take a central place in international events.
TCCNs: HIST 1301 + HIST 1302
UT Course Codes: HIS 315K + HIS 315L

6 College Credits (3 per course)