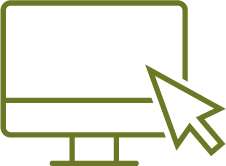 THRIVING IN OUR DIGITAL WORLD
Thriving in Our Digital World teaches computer science principles, a set of core ideas that shapes the landscape of computer science and its impact on our society. In addition to learning about the magic and beauty of computing, students will acquire essential Texas College and Career Readiness skills, applying critical thinking, problem-solving, and communication within a project-based learning framework.
Students will experience a high-quality curriculum designed by the faculty at The University of Texas at Austin. Students can earn three hours of UT credit with feedback and assessment provided by UT course staff.
IMPACT
Examine the subtle and dramatic effects of computing on our world
PROGRAMMING
Delve into basic programming concepts with powerful and creative results
REPRESENTATION
Speak the language of computers and see the world how they do
DIGITAL MANIPULATION
Modify images, music, and sounds to achieve a creative vision
BIG DATA
Discover the secret treasure trove of information that controls and shapes our world
ARTIFICIAL INTELLIGENCE (AI)
Simulate basic human thought and creativity
3 College Credits
UT Course Code: CS 302
TTU Course Code: EDIT 2318
TCCN: N/A