DISTANCE LEARNING CATALOG
A curated collection of professional development courses, the Catalog is designed to support educators of grades 5 and up in developing, delivering, and refining high-quality instruction in the online or hybrid classroom.
Created by educators for educators, the Distance Learning Catalog, housed on OnRamps Learn, was established to address the unique challenges that campuses and districts face today. The growing collection of dynamic courses is grounded in evidence-based solutions—offering a broad range of high-quality content based on research and feedback we received from teachers and administrators across K12 and higher education.
More specifically, the Catalog offers opportunities for educators to build on their expertise and impact in the classroom, regardless of instructional modality. Courses provide planning support and resources to educators including direct-to-classroom strategies to advance existing practices and instructional innovation. Educators receive responsive feedback from OnRamps experts in education, to reflect on and deepen their understanding of pedagogical concepts and their practical applications.
GROWING COLLECTION OF COURSES
OnRamps regularly refines and expands Catalog course offerings to meet emerging needs of the educational communities we serve. At present, the Catalog is comprised of 28 professional development modules, 23 of which are organized into seven courses, with an additional five modules available through a partnership with the Texas Education Agency.
The Essentials: A Framework for Effective Distance Teaching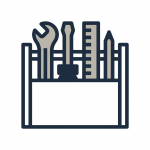 Canvas Essentials: Best Practices for Course Development and Delivery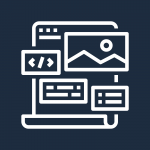 Delivering and Managing Differentiated Assessments in a Distance Environment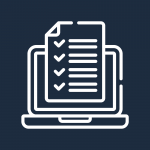 Effective Use of Technology and Design for Distance Learning Classrooms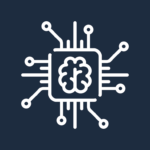 Ensuring Accessibility and Inclusivity for Every Learner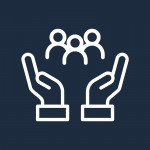 Fundamentals for Social Emotional Learning Via Distance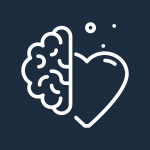 Supporting Student Success through Intentional and Strategic Assessment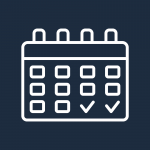 IN PARTNERSHIP WITH THE TEXAS EDUCATION AGENCY
In partnership with the Texas Education Agency (TEA), OnRamps is offering five modules to all middle and high school teachers employed in a Texas school at no cost to them or their school districts. More information can be found on the TEA's Strong Start Resources web page. These include:
Aligning to Synchronous and Asynchronous Experiences
Cultivating Authentic Student-Teacher Relationships in Distance Learning
Facilitating Feedback at a Distance to Improve Students' Awareness of Learning Progress
Learner-Centered Design
Student-Driven Self-Monitoring within a Distance Learning Cycle
Teachers will be awarded one hour of CPE credit for completion of each module.
Preview the Distance Learning Catalog.
Educators can engage with the Distance Learning Catalog through an individual license or multi-user campus or district license.
Full Catalog licenses include access to every current course—equivalent to 26 CPE credit hours—as well as new content added throughout the school year. Access is also available by course, with individual courses ranging from approximately 1.5 to 5 CPE credit hours each.
Title I and Opportunity Zone schools may also be eligible for customized pricing options.