Since 2016, OnRamps and Texas Tech University have partnered to deliver our dual enrollment course model and professional learning and development to the Panhandle.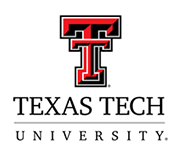 Texas Tech University (TTU) currently offers six OnRamps dual enrollment courses to 12 campuses in the Texas Panhandle, furthering our reach and allowing a growing number and diversity of students to receive an authentic college experience. The TTU OnRamps courses include: Geoscience (GEOG 1401); College Algebra (MATH 1320); Precalculus (MATH 1550); Statistics (MATH 2300); Physics I, with lab (PHYS 1403); and Physics II, with lab (PHYS 1404).
The replication partnership also includes our professional learning and development model. TTU OnRamps Instructors benefit from both TTU-led training and larger state-wide events with their fellow OnRamps colleagues throughout the year.
To date, TTU OnRamps has served
unique students in the Texas Panhandle.
would be the first in their family to earn a bachelor's degree.