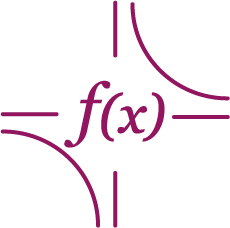 A BRIDGE TO ABSTRACTION: A COLLEGE ALGEBRA COURSE CONTAINING ALGEBRA II
In this course, students deepen their critical thinking skills and develop their ability to persist through challenges as they explore function families: Linear, Absolute Value, Quadratic, Polynomial, Radical, Rational, Exponential, and Logarithmic. Students analyze data algebraically and with technology while developing their knowledge of properties of functions, matrices and systems of equations, and complex numbers.
Students will experience a high-quality curriculum designed by the faculty at The University of Texas at Austin. The pedagogy of the course, Inquiry-Based Learning, encourages students to take an active role in the construction of their learning. This learning will be accomplished by abstraction, generalization, problem-solving, and modeling.
FUNCTION FAMILIES
Linear and Absolute Value Functions; Quadratic and Cubic Functions; Polynomial, Rational, and Radical Functions; Exponential and Logarithmic Functions
FUNCTION COMPOSITIONS, TRANSFORMATIONS, AND INVERSES
MATRICES AND SYSTEMS OF EQUATIONS AND INEQUALITIES
THE COMPLEX NUMBER SYSTEM
MODELING, DATA ANALYSIS, AND FUNCTION REGRESSION
SEQUENCES, SERIES, AND THE BINOMIAL THEOREM
TCCN: MATH 1314
UT Course Code: M 301
Tarleton Course Code: MATH 1314*