TARLETON STATE UNIVERSITY
OnRamps and Tarleton State University have partnered to deliver dual enrollment courses and professional learning and development to school districts across North Central Texas for the 2022-2023 academic year.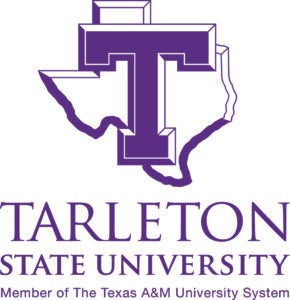 Tarleton State University will offer two OnRamps dual enrollment courses for the 2022-2023 academic year to partnering school districts in Bosque, Comanche, Ellis, Erath, Hamilton, Hood, Johnson, Parker, Palo Pinto, and Somervell counties, extending our reach and ensuring a greater and more diverse number of students receive an authentic college experience. Tarleton will offer precalculus (MATH 2412) and college algebra (MATH 1314) while UT OnRamps will continue to offer the remaining suite of courses in the region.
The replication partnership also includes robust, year-long professional learning and development during which Tarleton OnRamps Instructors will have the opportunity to enhance their pedagogical knowledge, deepen student engagement, and collaborate with a virtual community of practice that spans the state of Texas.
COURSES FOR THE 2022-2023 ACADEMIC YEAR